SSC Junior Engineer in Civil, Mechanical & Electrical
Sigma Group of Education has started intensive coaching for SSC JE course in Civil, Mechanical and Electrical department. Staff Selection Commission (SSC) is an organization under Government of India to recruit staff for various posts in the various Ministries, Departments and Subordinate Offices. SSC Exams are the most prestigious exams to recruit candidates for various posts in departments/ ministries of Indian Government. The qualification required for candidates to apply will be Degree in BTech and Diploma, experience required for Diploma varies for each post available. The average age for applying is 30-32, but this can vary depending on the position. According to 6th level the pay scale provided is INR35,400 – INR1,12,400. The syllabus includes sections on Civil, Mechanical, and Electrical Engineering therefore students must prepare thoroughly and manage their time effectively in order to achieve high scores. Sigma offers online recorded classes from IIT/NIT professors that cover every part of the syllabus as our ultimate goal is to help our aspirants get started in their careers and prepare for exams so that they can get high grades in a timely manner by using online exams (topic-wise) for each subject and online mock exams. The course will last until the end of the exams. Prepare for your exams and begin your career with our team to explore and achieve your life's utmost professional career.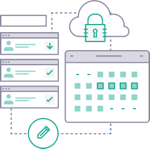 Customize Freely to Your Preferences
Learners are given the right to arrange and customize their study schedule and timetable based on preferences.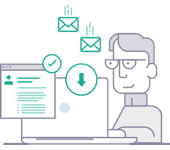 Cloud Storage or Download Lessons to Devices
You can store online lessons via online cloud or download to your device and revise lessons on the way.
Multimedia Study Materials & Info Channels
We provide study materials with various formats: video, audio, slides, doc, prints, books and applications.